My Blog
Posts for: August, 2017
By Dewitt Family Dentistry
August 23, 2017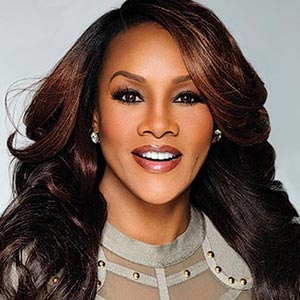 What's an actor's most important feature? According to Vivica A. Fox, whose most recent big-screen role was in Independence Day: Resurgence, it's what you see right up front.
"On screen, your smile and your eyes are the most inviting things that bring the audience in" she said. "Especially if you play the hot chick."
But like lots of people, Vivica reached a point where she felt her smile needed a little help in order to look its best. That's when she turned to a popular cosmetic dental treatment.
"I got veneers years ago," Ms. Fox told Dear Doctor magazine in a recent interview, "just because I had some gapping that probably only I noticed."
What exactly are dental veneers? Essentially, they are thin shells of lustrous porcelain that are permanently attached to the front surfaces of the teeth. Tough, lifelike and stain-resistant, they can cover up a number of defects in your smile — including stains, chips, cracks, and even minor spacing irregularities like the ones Vivica had.
Veneers have become the treatment of choice for Hollywood celebs — and lots of regular folks too — for many reasons. Unlike some treatments that can take many months, it takes just a few appointments to have veneers placed on your teeth. Because they are custom made just for you, they allow you to decide how bright you want your smile to be: anywhere from a natural pearly hue to a brilliant "Hollywood white." Best of all, they are easy to maintain, and can last for many years with only routine care.
To place traditional veneers, it's necessary to prepare the tooth by removing a small amount (a millimeter or two) of its enamel surface. This keeps it from feeling too big — but it also means the treatment can't be reversed, so once you get veneers, you'll always have them. In certain situations, "no-prep" or minimal-prep veneers, which require little or no removal of tooth enamel, may be an option for some people.
Veneers aren't the only way to create a better smile: Teeth whitening, crowns or orthodontic work may also be an alternative. But for many, veneers are the preferred option. What does Vivica think of hers?
"I love my veneers!" she declared, noting that they have held up well for over a decade.
For more information about veneers, please contact us or schedule an appointment for a consultation.
By Dewitt Family Dentistry
August 08, 2017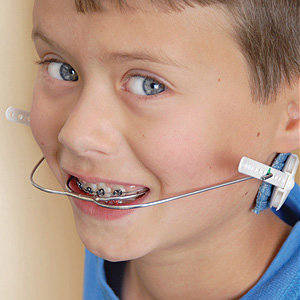 Braces utilize the mouth's existing teeth-moving mechanism by applying pressure in the direction of the desired movement. This is done with a wire laced through metal brackets affixed to the outside of the teeth that's then usually anchored to brackets on the back teeth to maintain constant tension.
This anchorage set-up alone, however, may not work effectively with all bite situations, which might require other points of anchorage. That's where these other tools in the orthodontist's toolkit can come in handy.
Headgear. These appliances not only aid with moving teeth but they also help influence the proper growth of facial structures (as when one of the jaws is too far forward or too far back). Because of this influence on jaw growth you'll only find them used with pre-teens. The most typical application is a strap running around the back of the head or neck (or sometimes over the chin or forehead) that attaches in the front to brackets usually bonded to the molars. In this case the back of the patient's skull serves as the anchor point.
Temporary anchorage devices (TADs). Orthodontists sometimes wish to isolate the teeth to be moved from nearby teeth that shouldn't be. For example, they may want to move front teeth back to close a space without the back teeth moving forward. In this case, it may be necessary to create a separate anchorage point in the jaw. This can be done with TADs, which are made of either biotolerant (stainless steel, chromiumâ??cobalt alloy), bioinert (titanium, carbon), or bioactive (hydroxyapatite, ceramic oxidized aluminum) materials and shaped like mini-screws. Orthodontists insert them into the bone and then attach them to the braces using elastics (rubber bands). After completing orthodontic treatment they're easily removed.
Elastics. We've already mentioned them, but elastics deserve their own category because they can be used in various kinds of anchorage. They play an important role, for example, in cross-arch anchorage that maintains tension between the upper and lower jaws. They can also be used to help move one or more groups of teeth — or isolate certain teeth from moving. They truly are flexible (no pun intended) in their uses for fine-tuned tooth movement.
All these devices can be used in various combinations to match and correct whatever bite situation a patient may have. The end result is straighter and better-functioning teeth — and a more attractive smile.
If you would like more information on orthodontic treatment, please contact us or schedule an appointment for a consultation. You can also learn more about this topic by reading the Dear Doctor magazine article "Orthodontic Headgear & Other Anchorage Appliances."